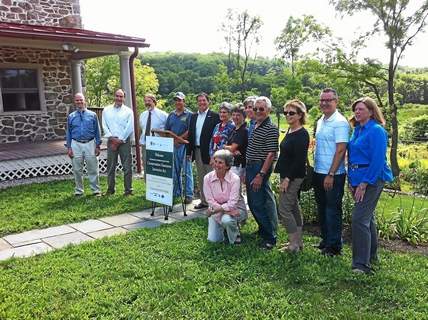 From The Mercury:
EAST NANTMEAL — The pending expiration of a federal tax incentive for land conservation has added a sense of urgency to efforts to make the incentive permanent.
Despite the bucolic setting of Friday's rally — the "Great Marsh" preserve off Route 401 — that sense of urgency was evident among the several speakers from a variety of conservation organizations who have successfully used the incentive to preserve sensitive wetlands, woodlands and farmland open space.
"There are 11,000 acres of preserved land within three miles of this spot," said Bill Kunze, who runs the Pennsylvania office of The Nature Conservancy.
"Let's get this done. Without it, places like this may not be preserved," said D. Andrew Pitz, executive director of the French and Pickering Creeks Conservation Trust.