Inside this site you'll find information about our organization, updates on our efforts to conserve open space in West Pikeland, and ways that you can become involved to preserve the rural character and beauty of our township. You'll also find information on upcoming events, links to useful resources, and an ever-changing gallery of photographs showing local scenery and wildlife, taken by township residents.
We invite you to contact us to join our mailing list, share your local photographs, and ask questions and submit ideas. We look forward to hearing from you!
---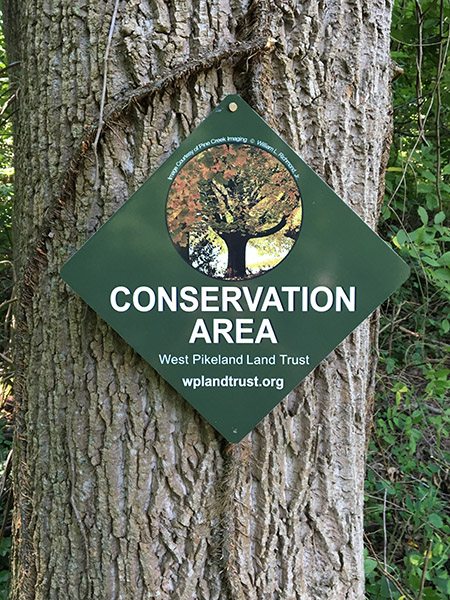 As you travel through the township, keep an eye out for these new signs recently installed by the West Pikeland Land Trust. They officially designate property as "conservation land" and recognize the efforts of property owners who have chosen to protect their land from future development and preserve valuable open space in West Pikeland Township. The West Pikeland Land Trust is proud to have facilitated protection of over 400 acres of valuable open space in the township to date. We thank you for your commitment to the cause!